Page 1 of 1
You cannot start a new topic

You cannot reply to this topic
Happy Birthday Vanilla Wafer
Posted 23 November 2010 - 05:35 PM
Hope you had a good one
Until the philosophy which holds one race superior and another inferior is finally and permanently discredited and abandoned, everywhere is war, me say war - Bob Marley
---
Posted 23 November 2010 - 05:40 PM
when you're talking about vanilla wafers, are you talking about these: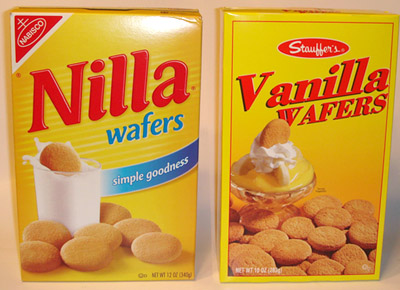 Or these:
Either way, HAPPY BIRTHDAY and pass the cookies please
Behold the gaseous stench of Skeletor's breakfast burrito!


Do not meddle in the affairs of dragons, for you are crunchy and taste good with ketchup.

---
Posted 23 November 2010 - 05:50 PM
dude, where is nilla? I miss her posts man




Elizabeth Swann:

There will come a moment when you'll have the chance to do the right thing.
Jack Sparrow: I love those moments. I like to wave at them as they pass by.
.:[ maverick007.wordpress.com ]:. .:[ What's going on, Eh? ]:.
---
Posted 08 January 2012 - 10:20 PM
i miss nilla
this is my
wish
for you:
comfort
on difficult days,
smiles
when sadness intrudes,
rainbows
to follow the clouds,
laughter
to kiss your lips,
sunsets
to warm your heart,
hugs
when spirits sag,
beauty
for your eyes to see,
friendship
to brighten your being,
faith
so that you can believe,
confidence
for when you doubt,
courage
to know yourself,
patience
to accept the truth,
love
to complete your life.
---
Share this topic:
Page 1 of 1
You cannot start a new topic

You cannot reply to this topic
---
1 User(s) are reading this topic

0 members, 1 guests, 0 anonymous users